Our center
Introduction
Introduction to Lee Women's Hospital Reproductive Medicine Center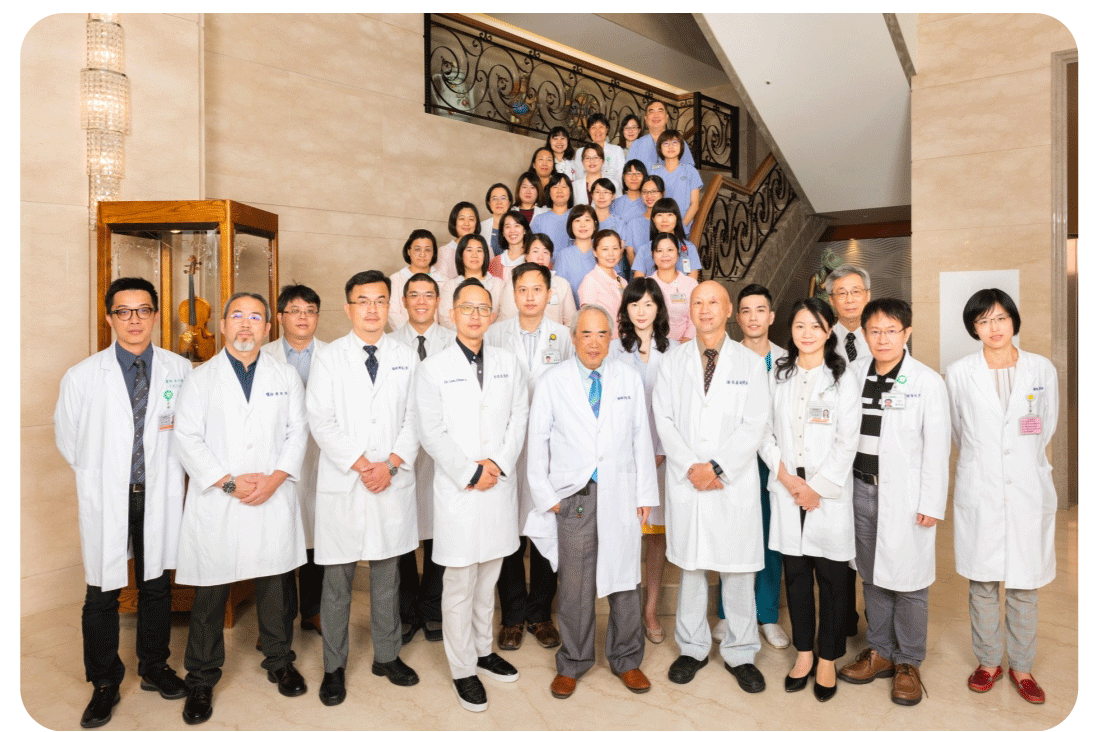 Lee Women's Hospital, guided by the mission to "create miracles of artificial reproduction and establish a high-quality maternal and child care network," is a world-class reproduction medicine center with advanced medical care professional, technology, and equipment.
As a legitimate institute, Lee Women's Hospital is renowned as a leading authority on infertility in Taiwan. It has been recognized by the Taiwan Ministry of Health and Welfare as an "Excellent In Vitro Fertilization (IVF) Center" and consistently ranks at the forefront of IVF technology in Taiwan, earning high praise as a pioneer and leader in the field of reproductive medicine.
Lee Women's Hospital is committed to bringing hope to infertile couples and has been deeply involved in the field of reproductive medicine for many years. It has successfully delivered over 30,000 live birth IVF babies, reaching families in 36 countries worldwide. The hospital achieved its first milestone in 1987, and in 2011, we gathered 1,232 IVF babies, breaking the Guinness World Record.
Formally established in 2016, Lee Women's Hospital has invested heavily in creating an IVF center that surpasses global standards. It leverages the nearly 40 years of clinical experience of Hospital Director
Dr. Maw-Sheng Lee
and continuously adopts the most advanced reproductive medical technologies from around the world, providing personalized, comprehensive, and high-quality medical care for infertility.
| | |
| --- | --- |
| Philosophy | Professionalism, Service, Research, Innovation |
| Vision | Pursue excellence, create a new era in reproductive medicine |
| Purpose | Advance reproductive technology, uphold the right to fertility |
| Goal | Provide high-quality, humanized, individualized, and comprehensive healthcare for women and children |
Milestones of Lee Women's Hospital
2022
Total live births exceed 30,000
Average success rate of IVF at 65.1%
Academic poster selected by the American Society for Reproductive Medicine (ASRM)
Ranked 3rd in the Excellent Paper Award by the Taiwan Society for Reproductive Medicine
Genetic Diagnosis Laboratory extended the accreditation by Taiwan Accreditation Foundation (TAF)
2021
Multiple publications on AI embryo selection technology featured in Frontiers in Genetics, a SCI journal in the field of reproductive medicine
2020
Awarded "Outstanding Performance in Cervical Cancer Screening"
Establishment of

Genetic Laboratory


Served as medical consultant for the Taiwanese SET TV drama "Mother to be"
| | |
| --- | --- |
| ▲Awarded the National Second Prize Award by the Ministry of Health and Welfare as Recognition for Our Medical Contribution | ▲Sharing the Certificate of Guinness World Records to the Health Bureau of Taichung City Government |