Latest News
2017.11.23
[Turning Taiwan] Borrowing God's Scepter to Help Infertile Couples around the World Fulfill the Dream
Epoch Times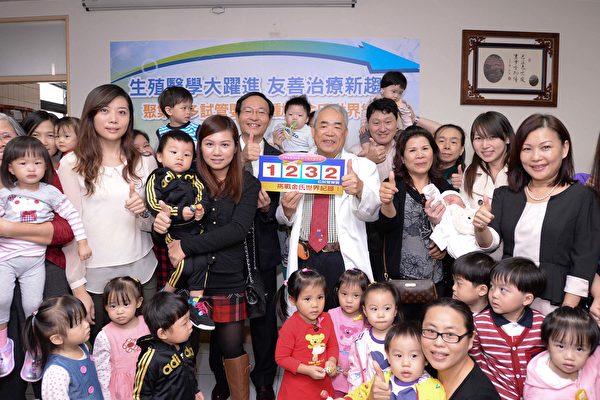 Half of the test-tube babies in Taiwan were born inLee Women's Hospital. By 2017, the number of live-born test-tube babies in Lee Women's Hospital had accumulated to more than 10,000, and patients in the hospital were come from 36 countries around the world. Dean Lee Mao Sheng is a famous doctor who grew up in Yunlin County, where suffered him a lot since childhood.

Hardship builds tough character
In winter, when the car drove out of Beigang Town and headed westward, it felt that the northeast monsoon from the strait became stronger, and Wunan Village was less than two miles away from the coastline, without planned forestation of the west coast line in the early days, the land was barrier-free, caused monsoon to drive straight in with sand and dust. Lee Mao Sheng laughed and said that he had tasted the "biting" feeling since childhood.

Lee Mao Sheng described that the most memorable thing in his hometown, the Kouhu Township was the land subsidence beside the piercing northeast monsoon, the subsidence first appearedin the 1970s. Afterwards, it experienced two typhoons named Wayne and Heber, which flooded the farmland with seawater and formed wetlands due to long-standing puddle. From then on, bounded in the Provincial Highway No. 61, the HuKou Wetland and Chenglung Wetland adjacent to the ocean had become paradise for migratory birds.

"We grow rice, but we can't have rice!"Generally, the crops in the coastal areas have poor harvests. After harvesting, the rice is transported to farmers' associations to obtain fertilizer and pay the rent, later, the fields are converted to harvest sweet potatoes. The slowly digested dried sweet potatoes then became the staple food of the three meals; the non-staple foods are sea fish with odor, pickled oysters and dried vegetables. "We don't have fat people in our village!"Lee Mao Sheng was deeply impressed by the poor living environment of adolescence.

There are eight siblings in the family, and one of the younger brothers were given to otherfamily for adoption because Lee's family had no money to raise all of the children. Lee Mao Shengdidn't even wear shoes and slippers in his six years in the elementary school; clothes were tailored from flour bags and fertilizer bags. At 4 or 5 in the morning, he needed to get up to feed the cows. After the cows went out to farm, he can finally go to school. There were no lights at home, hence it was very dark in the morning and evening that made him be punished for not being able to finish his homework. It is very normal in Lee Mao Sheng's early daily life, and it is for this reason that he has inspired a tough will to escape from poverty!

In the fifth grade of elementary school, Lee Mao Sheng's autobiographical content stated that he wanted to be a doctor. This ambition was taken as a joke by his teacher and classmates. Later, Leehad not only fulfilled his ambition, but also obtained a doctorate degree, benefited countless couples with infertility. "Poverty and frustration will increase willpower!" He used positive beliefs to overcome the hardships in life.

At this moment, he couldn't help but recall that in the display cabinet of the Edison Memorial, there was an article in Edison's composition book containing "My Aspirations" when he was in elementary school saying: I am determined to be an inventor and be the second Newton!" with the teacher's comment was: daydreaming. Such story is equally thought-provoking.

The new building of Lee Women's Hospital contains all the top-level facilities and is known as a five-star hospital. The first half of the third floor is the administrative office area, and the dean's room is also located on the third floor as well, Lee uses only a few squares feet large placing a desk and a small sofa for two-seater.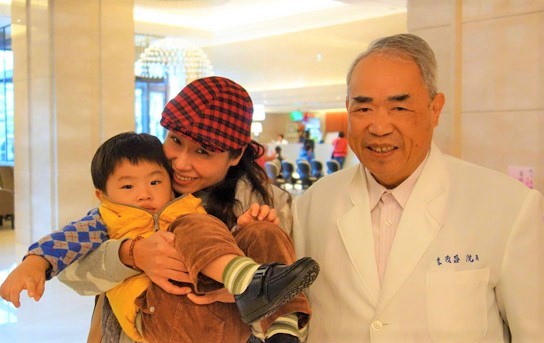 Lee enjoys his simple lifestyle, but when it comes to the past of his brothers and sisters farming and working to make money for his further education, the white-haired doctor suddenly choked, perhaps because of the greatness of the family and the bitter childhood that touched him so deeply.

Awarded National Medal in Honor of Great Contribution to Reproductive Medicine
In spite of the fact that obstetrics and gynecology is considered as the "golden department", Lee Mao Sheng likes imagination, reading and basic research, rather than took clinicians as his ultimate career goal. "I want to use my knowledge to treat patients!" After training in CYH, CSH and NTUH, he decided to continue engaging in advanced studies.

Lee Mao Sheng's papers are often published in well-known academic journals, and his research ability is widely recognized. Toho University in Japan invited him to be a posgtgraduate, and he completed his doctoral dissertation within one year, which is quite rare in Japanese universities, especially in the medical department.

Then, Lee Mao Sheng went to the University of Pennsylvania for postdoctoral training, majoring basic sciences in reproductive medicine, and clinical medical technology. This training had a profound impact on the field of artificial reproductive medicine that he focused on later in his life. However, the process was arduous, after travelling abroad, the language spoken and research methods were very different from those in Taiwan. The idea of leaving due to the conflict of values and the loss of research directions was born in his mind in the freezing Pennsylvania.

"People need to maintain self-esteem to encounter any difficulties!" Fortunately, relying on the relentless personality developed in adolescence, Leeovercame the obstacles and was able to create more achievements in artificial reproduction medicine.

According to statistics, about one in every six to ten couples is troubled by infertility, and this proportion seems to be gradually increasing these years. In 1987, Lee Mao Sheng led the CSMU team to make the second test-tube baby in Taiwan. Later, he opened his own business in the following 30 years, more than 10,000 successful test-tube babies have been born from then on. And he have been awarded medal by MOHW in recognition of his contribution to reproductive medicine.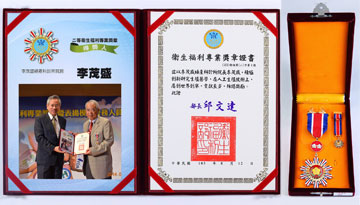 National Second Prize Award by the Ministry of Health and Welfare as Recognition for Our Medical Contribution
" Borrowing God's Scepter to Help Infertile Couples around the World Fulfill the Dream "
Patients from over 36 countries, Philippines has more than 500 successful IVFs, including 3 former mayors and more than 10 congressional couples. The President of the Philippines, Duterte, thanked the accident and invited to set up in Philippines.
Lee Mao Sheng:We want to be the IVF hospital of the world

Lee Women's Hospital has more than 10 researchers, with its own research team and standard animal laboratory."New discoveries of reproduction in any country, we can develop the point technologies within a week!" He confidently said that each year tens of millions of research funding is set up to establish his own research system, and the experiment height and energy may be better than relevant university departments.

In 2011, the hospital invited 1232 IVF babies to gather to set the Guinness world record, and this time broke the Guinness world record, and this is meaningful in the professional trust of reproductive medicine.At the end of the visit,we asked him what is the vision for Lee Women's Hospital? He calmly said,"Not just be in Taiwan , but be the IVF hospital of the world"

A record-breaker of Guinness World Records on 06, October, 2011 sacrifice.