Latest News
2017.08.29
Taiwan's reproductive medical technology is praised internationally. Philippine'smember of congress made IVF here and was lucky to have a daughter
Liberty Time Net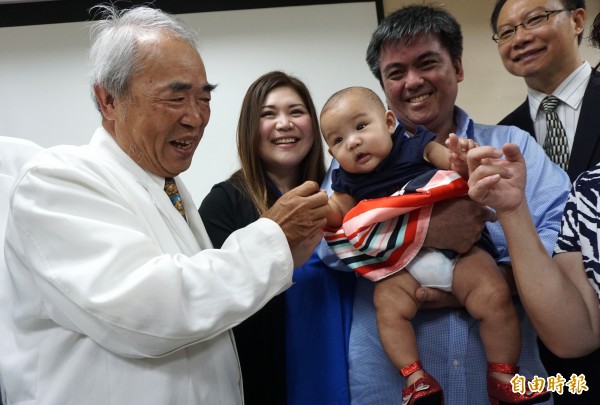 The city councilor of Philippine Maybelyn and her husband brought their 6-month-old daughter to thank Dr. Lee Mao Sheng.

The fame of the infertility treatment in Taiwan has spread across the globe, and the city councilor in the Philippines hasalso come to Taiwan to ask for a child. After overcoming the polycystic ovary, unicornuate uterus, and bilateral fallopian tube obstruction, she had luckily conceived her daughter through the IVF treatment to fulfill her dream. Today, she took her 6-month-old daughter back to Lee Women's Hospital in Taichung, highly praised Taiwan's advanced medical treatment and thanked Taiwan for helping her.

The number of foreign tourists visiting Taiwan for medical treatment has been increasing year by year. In 2015, the number have even exceeded to 300,000 with an output value of at least 15.8 billion dollars. In the first half of the year, the number have also exceeded to more than 130,000 contributed to the output value exceeded 6.1 billion. The market of infertility treatment is also catching up to aesthetic medicine and health examination. As theinfertility authority and national policy consultant, director of Lee Women's Hospital, Lee Mao Sheng pointed out that Taiwan's IVF implantation rate to be the second highest in the world, only after the United States, and the cost is only 1/4 in the United States, 1/2 in Japan and Singapore, and even less expensive than Thailand, so it deserves national attention and development.

Maybelyn Fernandez, chairman of the Philippine Parliamentarians Union, is only 35 years old and also a local movie star. Married 6 years ago, Maybelyn has failed 3 times of artificial conception treatment and 2 times of IVF. Because her husband was born to the purple, the infertility issue gave her tremendous pressure and caused her to fall into depression as well as affected the relationship between the couple. Two years ago, she was introduced to the Lee Women's Hospital in Taichung via the Internet and friends to help her to have a child.

Lee Mao Sheng pointed out that Maybelyn has problems with polycystic ovary, unicornuate uterus, bilateral fallopian tube obstruction, as well as immune diseases;all of the above affected her ovulation status, egg production, and implantation. Even if she can surgically recanalize her tube, her natural pregnancy rate is less than 1%, after having IVF treatment and medication for her, she successfully conceived and gave birth to a healthy and lovely daughter this year in the second attempt. Yesterday, Maybelyn specially brought the family back to the hospital to thank for the help.

Lee said, the hospital has more than 500 foreign pregnancy-seeking patients in 36 countries every year, and stays in Taiwan for 30 to 60 days for each treatment, including officials, wealthy businessmen, stars during this period, the tourism output has also been raised, besides, Taiwan's reproductive technology is advanced and cheap, the new drugs are also in sync with Europe and the United States as well, which is very competitive internationally. Recently, we have also developed a one-stop service from visas, accommodation, chartered cars to medical treatment, and therefore, the government should also make positive progress regardless of borders.

Lee Mao Sheng also conveyed that medical care should be borderlessbecause Chinese patients who come to Taiwan for infertility treatment account for half of foreign patients. It usually takes about one week for a foreign patient to apply for a visa while Chinese patients need two to three months on the contrary. Moreover, Chinese patients can already receive other medical treatment and dental implants in Taiwan, the government should loosen the policy for infertility treatment and let the world witness the medical progress in Taiwan.

Deputy director of the central Taiwan office of ministry of foreign affairs, Lin Ding Xiang, said that the visa are under the jurisdiction of the MAC, and Lin will convey the opinions; Li Meng Juan, deputy director of the Service Industry Promotion Center of the Republic of China Foreign Trade Association, said that medical care of Taiwan has great competitiveness across the globe.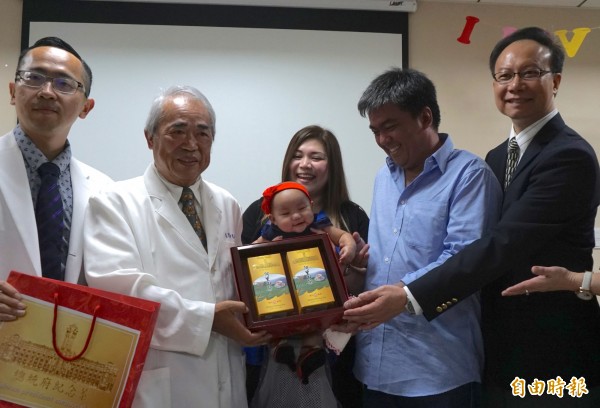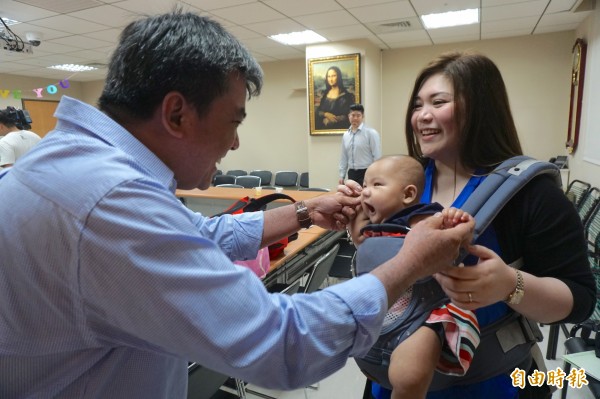 ● Liberty Time Net ⋙ Original page