Success Story
2022.12.30
IVF Patient with bilateral tubal obstruction got twins
This couple from the Philippines came to Lee Women's Hospital 3 years ago.
They have been married for 5 years but couldn't get pregnant,
so their doctor suggested they should seek help from Lee Women's Hospital.
Dean Maw-Sheng Lee arranged detailed examinations for her to find out the reasons for her infertility.
Turns out both sides of her fallopian tubes were blocked.
That's why it's difficult for her to conceive naturally because sperm and egg cannot fertilize in the fallopian tube.
With the help of IVF treatment, she successfully got pregnant with twins on the first try!
This made their first visit to Taiwan meaningful and unforgettable.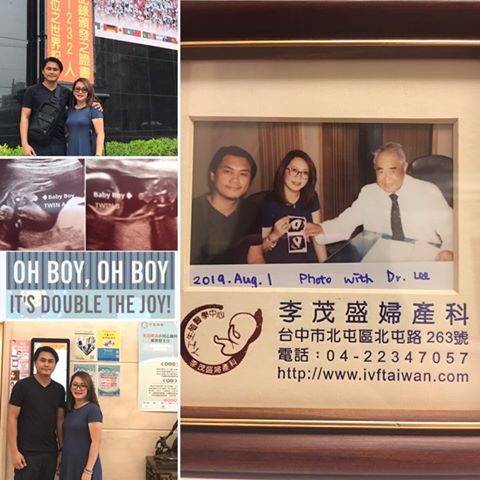 By now the twins should be 2 years old.
Hopefully we can see them again at our Baby Reunion in Manila on 11th March, 2023.
If you wish to join our Baby Reunion, click the link to sign-up!
https://ivftw.com/Babyreunion2023
For overseas patients, please leave a message below or contact ivftaiwan@gmail.com
For patients in China, please add our official WeChat account of ivftaiwan01
For patients in Hong Kong and Macau, please contact ivftaiwan.hk@gmail.com
Any immediate or urgent inquiry, please dial +886-4-22347057 #1324