Success Story
2022.09.05
Couple from Germany ends their 6-years IVF journey in LWH
I got married at 38 and have gone through more than 20 IVF treatments.
My German husband has flown back to Taiwan several times for sperm collection.
I have done PGS and other examinations but the embryos still couldn't be implanted.
By chance I met Dr. Pin-Yao Lin, she suggested that I should do ERA and immunological tests.
It turns out that I have cervical polyp and chronic endometritis, that's why the embryos couldn't be implanted.
After the cervical polyp was removed, I started to take antibiotics and probiotics supplements to enhance the uterine environment.
Finally I have implanted 2 mosaic embryos and got pregnant successfully!
My IVF journey has finally come to an end after 6 years.
I'm grateful for my mother's accompaniment when I'm going through treatments in Taiwan, and also for the serendipity to meet Dr. Lin.
Our gratitude really comes from heart.
Thousands of words can't express our deepest and heartiest thanks to Dr. Lin.
This is a long journey, but don't give up and don't stress yourselves out.
Go out and take a walk, or have a massage to relax. Eventually, everything will get better!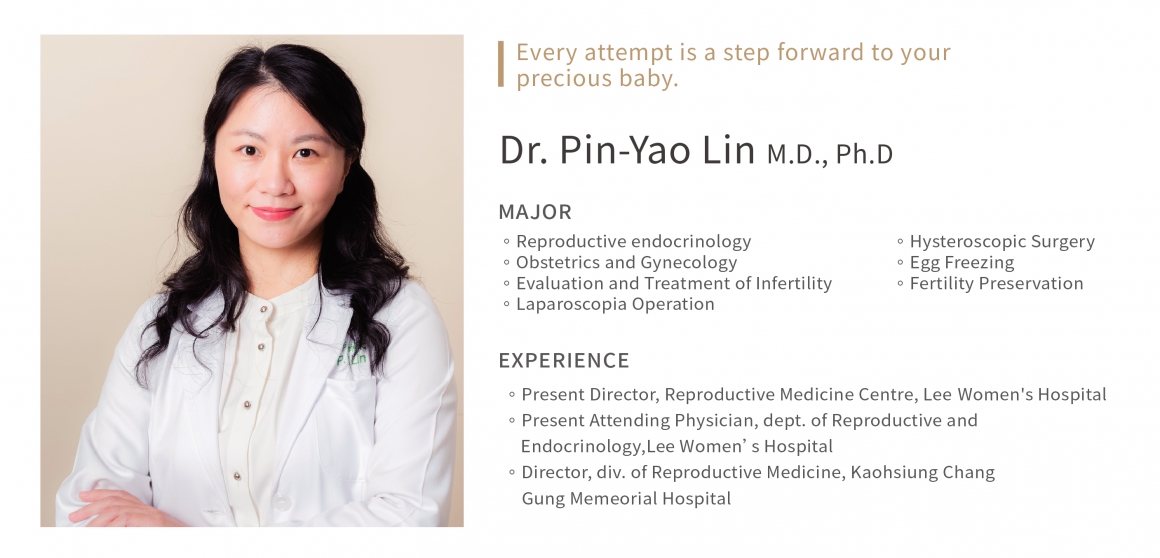 For overseas patients, please leave a message below or contact ivftaiwan@gmail.com
For patients in China, please add our official WeChat account of ivftaiwan01
For patients in Hong Kong and Macau, please contact ivftaiwan.hk@gmail.com
Any immediate or urgent inquiry, please dial +886-4-22347057 #1324